MONACO MIDFIELDER CREDITS FABREGAS FOR DEVELOPMENT
AS Monaco midfielder AurelienTchouameni has credited teammate Cesc Fabregas for his football development. The French u-21 midfielder said this in a chat with The Ligue1 Show.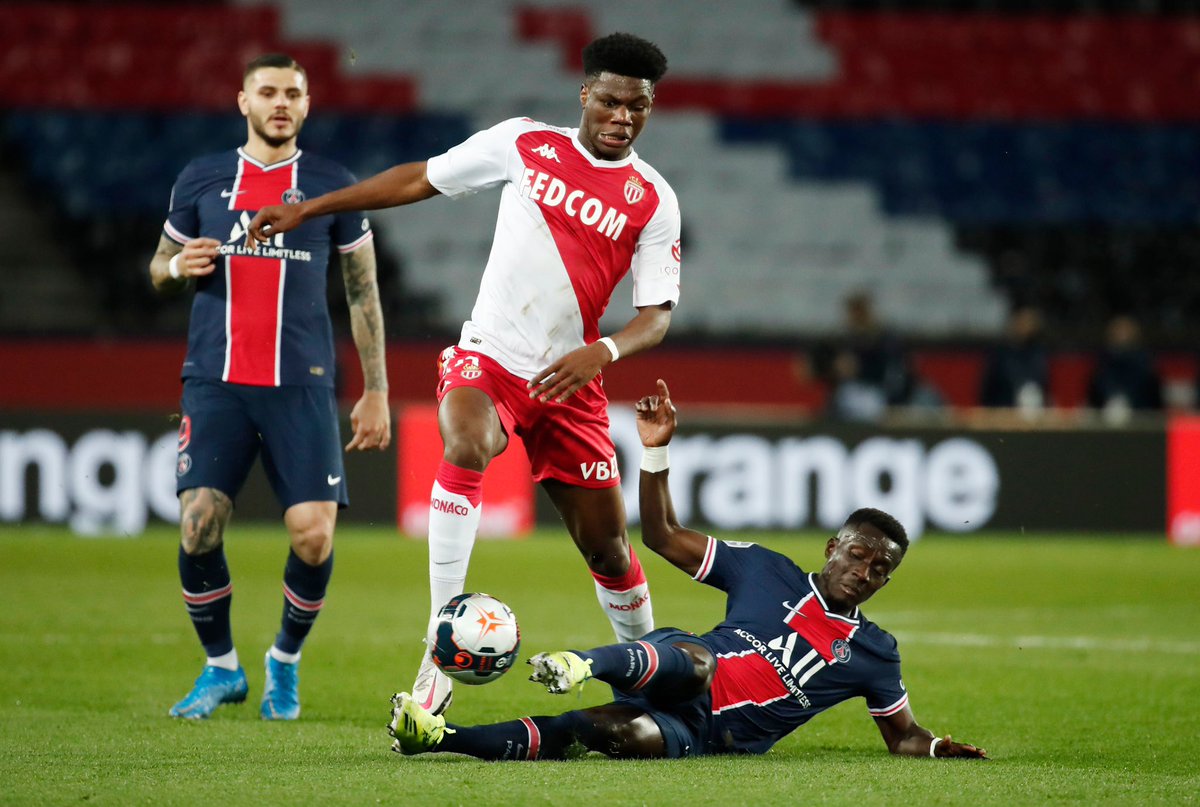 Tchouameni has developed into one of the best young players in French football and Cesc Fabregas had a big part to play in his success as confirmed by the midfielder. According to him, Chelsea star N'GoloKante, Manchester United midfielder Paul Pogba, Cesc Fabregas and Kevin De Bruyne have all played a part in his development.
Monaco midfielder Tchouameni made an impression at fellow French top flight Bordeauxalongside the likes of ZaydouYoussouf and Jules Kounde before joining his present club at the start of last year. Since signing for Monaco in January 2020, the Frenchman has grown to be a key player for his team. He has scored two goals and four assists in 35 league outings.
Tchouameni told the French Ligue 1 show that a lot of people have compared him to Manchester United player Pogba because they have the same physique and that he looks at the way the French World Cup winner uses the ball. The 21-year-old midfielder also said that he learns from the way the Spanish football legends like Cesc Fabregas, Xavi Hernandez and Andres Iniesta use the ball.
Fabregas, Xavi and Iniesta were all part of the golden generation of Spanish football. They were key members of the Spain squad that won the 2008 European Championships, the 2010 FIFA World Cup tournament and the 2012 European Championships. The three players came through the ranks at Spanish La Liga giants Barcelona before playing for the first team at the Nou Camp.
Tchouameni also credited the likes of Chelsea player Kante for how he wins the ball and Arsenal legend Patrick Vieira for his box-to-box style.