Ghana Shall Overtake Egypt – Kwesi Appiah
The manager of Ghana's national team, Kwesi Appiah still insists that promotion in his side's World Cup qualifier group cannot be decided yet and believes any team in the group can still qualify for the 2018 World Cup in Russia.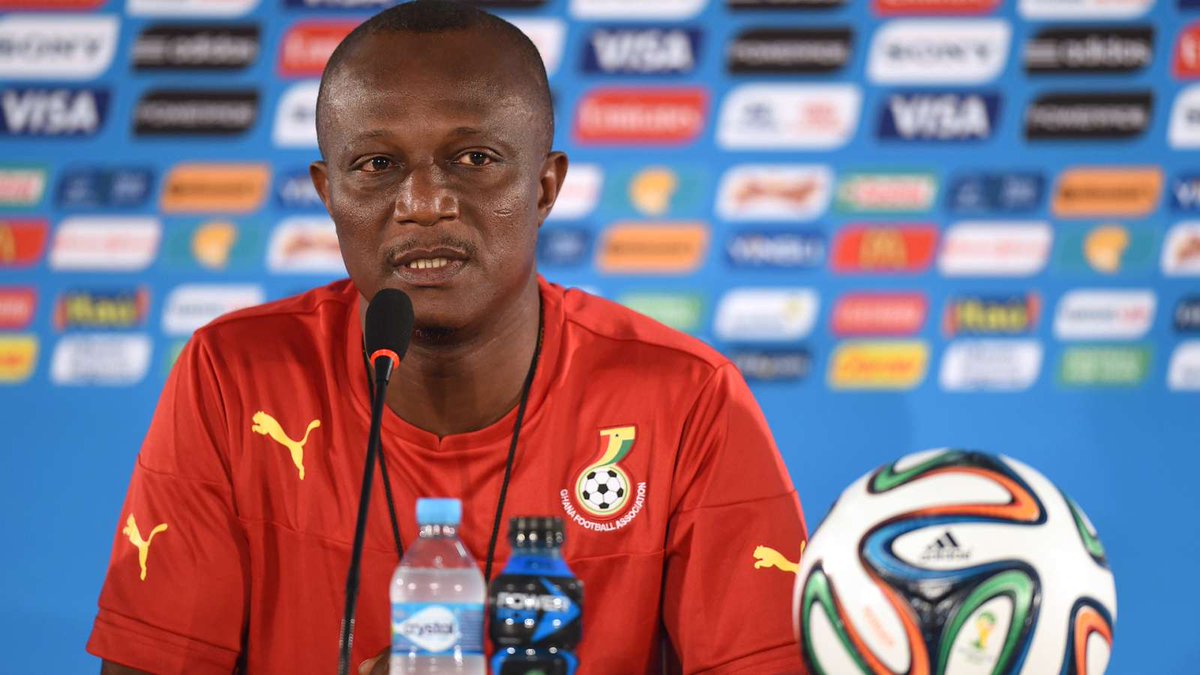 During an exclusive interview with FIFA, Appiah recognized the fact that Ghana is on a tough spot in the qualifiers, as they have only one point, while Egypt the group toppers have six, however, that will not discourage them from winning their upcoming matches and overtake Egypt.
The Black Stars are expected to encounter Congo on the 1st and 5th of September in the third and fourth round of the qualifier matches. Even though Congo are currently at the bottom of the group, Appiah is not going to let his guard down and get caught unaware. "We're sitting on a point, while Egypt possesses six. However, we shall win our upcoming matches and overtake them," Appiah said to FIFA.com. "Congo are a group of good players. No team in this group can be underrated; therefore, we have to approach every match in the same manner, with unquenchable desire.
The Ghana coach stated that he is satisfied with the squad he has got. He also just wants to help them compete better in the remainder of the qualifying campaign and beyond. Egypt are currently flying on the top of the group with six points, leading the second position Uganda with two points, while Ghana sit third with only one point and Congo languish at the bottom of the group with no point.
The Black Stars got four more games to secure their move to Russia 2018. They seem set to face Congo in consecutive games, and then Uganda on the 2nd of October, and finally Egypt on the 6th of November, before the dream comes true.